DIRTY MAILER RELEASED
RIGHT BEFORE NOVEMBER 6 ELECTION
A campaign mailer was just sent out regarding several candidates for office. Among those featured are two candidates for Waterboard. The flier, which purports to be Democratic, features two Republican candidates, but fails to include the third, who is a Democrat, Lynne Plambeck. The two canddiates shown are Rachel Neville and Daniel Mortensen. Sending this flier to Democrats to trick them into thinking that by voting for one of these candidates would be voting Democratic, while not even including the actual Democratic candidate is WRONG!! If this isn't bad enough, the flier even has the wrong picture for Rachel Neville!! Please see the difference!
| | | |
| --- | --- | --- |
| From Flier | | Beauty Contestant |
To see the flier please click below
If you are going to vote for a Democrat for Hart School District,
please vote for:
Christy Smith

If you are going to vote for a Democrat for Newhall Waterboard,
please vote for:
Lynne Plambeck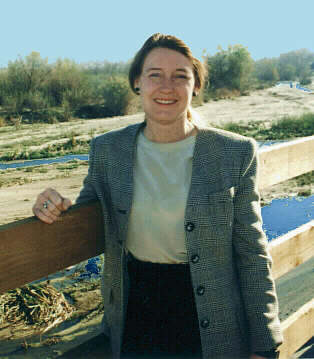 For more details, please see the article in SCVTalk