CCAC Members and Friends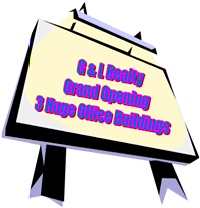 The next Canyon Country Advisory Committee meeting will be Wednesday, August 20, 2008, from 7PM to 9PM, at the George A. Caravalho Activity Center Banquet Room, 20880 Centre Pointe Parkway, Santa Clarita.
This should be a very informative and exciting meeting.
Paul Brotzman will be presenting the City of Santa Clarita's plan for eliminating existing Billboards.
Representatives of Pardee Homes will be providing information on Skyline Ranch. This project has been proposed to be built between Plum Canyon and Sierra Highway.
Did you know that the new location of the Via Pricessa Metrolink station has moved? Do you know what will be built in the current Metrolink site? Well, we will share that information at the next CCAC meeting.
On September the 9th the Henry Mayo Hospital Campus Expansion will be on the City Council Agenda. Find out about the latest proposal and response from SCV Smart Growth.
Wonder what is happening with traffic mitigation efforts on Canvas and Benz road? We plan to share it.

See more of our Sign Pictures, learn what Code Enforcement is doing to rid our streets of illegal signs and comment on sign statistics.
Plus, much, much, more.
See you there.
Let's continue to work to make our community a better place to live. Together we CAN make a difference.
Alan J. Ferdman
Chair, Canyon Country Advisory Committee
661 713-9344
Graphics and Animations Courtesy of Mighty Thunder Web Design & Marketing